2006 Ducati 999R VIN: ZDM1UB5W46B016222
---
Sadly I am putting up for sale for 2006 Ducati 999R that I just purchased locally here in Houston back in February. The bike is completely stock aside from after-market clip-ons. Currently has 8482 on the odometer, and will not go up as I am physically and to a certain degree mentally unable to ride her. I had hopes of making this my forever bike; but life has a funny way of changing your plans. Bike was originally from Arizona up until August of 2017 when the gentleman I purchased the bike from shipped from the MV Augusta dealership in Phoenix. Phoenix MV Augusta is now merged with Reparto Veloce in Chandler. AZ and since then all of the records have been purged and switched over to a new Quick Books. The lack of maintenance records was not a concern for me, as I could tell from the previous owner's garage and other high end machines that this bike was in tip-top shape. Since purchasing I have put a grand total of 200 miles on the bike. It is sitting on a tender with a full tank of fuel and stabilizer. I start her up every week and ride around the block. Anyone who is interested in the bike, I will share with the details of why it is up for sale. You can text or call me at 713-494-7524 or e-mail me at my law firm email address,
[email protected]
. I am asking $12,000 for the bike; but open to reasonable offers within reason of course!
Senior Member
Join Date: Nov 2016
Location: royaloaker, mich.,
Posts: 753
beauty/
---
agree ,one should be in tip top health to enjoy what the R has to offer.good luck!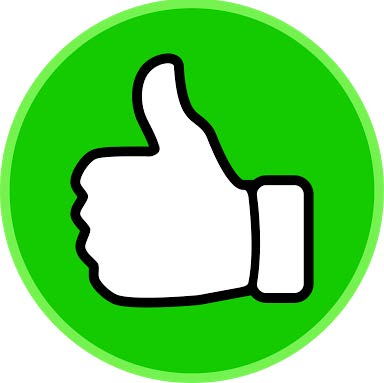 I also have the original code card from Ducati.
I curious. Which 999R's didn't have a numbered plaque on the top yoke?
Beautiful torture rack.
Senior Member
Join Date: Jun 2017
Location: South of Cincinnati, KY, USA
Posts: 189
Quote:
I curious. Which 999R's didn't have a numbered plaque on the top yoke?
The last two years of production were not numbered with a yoke plaque.
---
1965 250 Fuller-Custom Scrambler; 1998 916 SPS; 2008 848 evo; 2011 Diavel Carbon; 2013 Multistrada GT; 2016 Scrambler UE; For sale: 2002 MH900e; 2006 Paul Smart 1000 LE;
Getting ready to post this baby on Cycle Trader this weekend, wanted to give the board first looks. Thanks for the positive comments.
Just got back from Singapore and Thailand so bumping the bike again. I have lowered the price to 11K for a potential buyer from Canada; but there are some logistical issues with shipping.
Prolific Poster Award
Join Date: Mar 2004
Location: The valley, Sac, Ca., USA
Posts: 8,643
Quote:
Beautiful torture rack.
Actually, the 999 series was a lot more comfortable than the 916 series. PT recognized this and wanted the 999 to be a better fit for a range of body sizes. One example is the adjustable seat, forward and back. Another is the rear sets and maybe other ergo changes. In the book, "999, Birth of a Legend", the author (Ian Fallon) went into some detail on the efforts to make the 999 more comfy.
Posterchild 23, you are selling one outstanding machine, it grows more popular as it gets older and I can attest to the qualities of the 999R series of bikes, I have an example of the first year. I realized that when one day I parked next to an 07 1098 and the quality and attention to detail features were obvious, it looked to me like Ducati had cheapened the brand. I've had my 999R for ten years now and I have never ridden a bike like it, I'll never ride to its capability. However, I've had the itch to get on a bike with modern electronics, just to see what that is all about.
---
Present:08 1800 Goldwing,03 999R#189,Past:03 FLHRI Road King, 09 1125CR Buell, 07 1100S MTS, 04 999S, 95 916, 01 900SS, 05 600RR, 05 600RR totalled, 66 650 BSA, 68 Honda DOHC

Ducati-Owners-Group of Sacramento region.
---
Last edited by John; Sep 15th, 2019 at

1:28 am

.