Join Date: May 2007
Posts: 231
Quote:
Originally Posted by Synergy
oil - $6.00 x 4 = 24.00(buy Mobil 1 syn in bulk)
filter - $0.00 = 0.00 (I have a Scotts reusable filter)
Washer - $0.00 = 0.00 ( I reuse 3-4 times 0 leaks)
Supplies - $ 0.00 = 0.00 (I have a garage full of everything)
Six Pack - $7.99 = $7.99

Total $31.99 and having the satisfaction or working on it myself and knowing its done right.
Not quite, you still had to pay for that Scotts filter the first time. How much was that? Of course you also had to buy the garage supplies too.
And how long does it take to clean the Scotts filter? I prefer to use a new filter every time than deal with the mess and hassle of cleaning the Scotts.
The Scotts was about 80 bucks. I pop the retainer spring out pull the filter spray with brake clean, blow with compressed air and reassemble. All in all, it take me about 2 min to clean. Its got a hex nut machined into the case for easy tightening or loosing and also works good for safety wiring. Now that I have a brand new motor and need to break it in. I'm not wasting filters.

My shop supplies are negligable, since I use it for all my vehicles. To each is own. If you want to pay someone, cause you dont want to get some oil on your hands, more power to ya. I prefer doing it myself, I enjoy wrenching and get the satisfaction that its done right, oh yeah and I save a lot of money by doing it myself.
---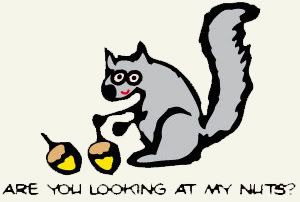 In a Michigan State University study that ranked 34 major countries by
their citizens'
acceptance of the theory of evolution, the United States ranked second to last (thank you, Turkey).
39%
of our adult population rejects the concept.