We are getting a small batch of these Ducati 1098-848 'corse" style rear sets: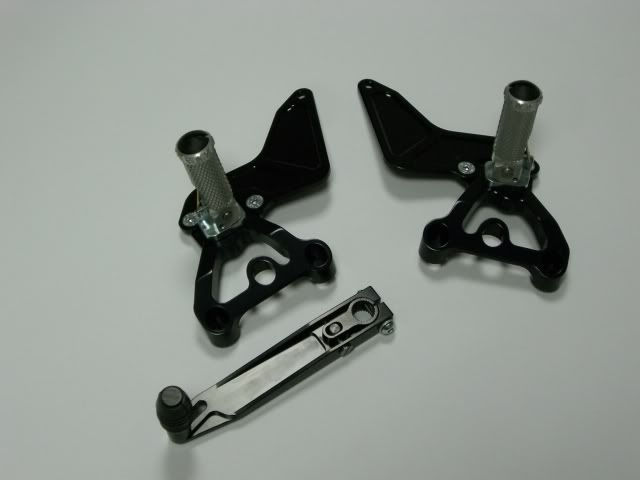 Ducati 1098-848 "Corse" rear sets:
The Ducati 1098-848 "Corse" style rear sets as featured on WSBK bikes. Made of 6000 series aluminum. Folding footpegs that can be pinned to lock in place. Includes billet adjustable reverse or standard shifter with rubber toe piece and aluminum heelguards. Anodized Black body with silver footpegs. Race system with reverse lever pictured.
* Please contact us at
sales@motowheels.com
to reserve a set.
Register on our website to access disounts on non sale items.