Old guy takes 900SS/SP to the track...
---
Been 13 yrs since my last track day -had a couple kids- bought a house- you know- grown up stuff- but finally made it back out and went to Chuckwalla in the desert east of Los Angeles and had an amazing day- the track is fantastic- I installed the new Ohlins and raised the ride height about 3/4 inch- feels great and turns in better but now I need to get the front end equally sorted to get it perfect. Was a Ducati owners day and saw a nice mix of bikes- the newer machines where amazing to watch- Mine was the oldest by far which surprised me- 13 yrs ago I used to see more of the old carby's ripping around- it got lots of love from the young dudes though
. It has that wonderful mid corner stability I remember -get's blown away on the straights but my old self was able to make up time and pass a lot of folks in the corners. 3/4 of the way through the day it started weeping oil from the left side around the bottom where I could see a little split in the gasket I never noticed before... so i'll need get that sorted and in the meantime I'll be perusing craigslist for Panigales and RSV4's lol. That Aprilia is so damn sexy.
---
Chris B

1996 900 SS/SP
2016 Aprilia RSV4RF
---
Last edited by motolust; Mar 5th, 2017 at

11:12 am

.
Senior Member
Join Date: Aug 2015
Location: Tucson, AZ, USA
Posts: 840
Lot of fun isn't it?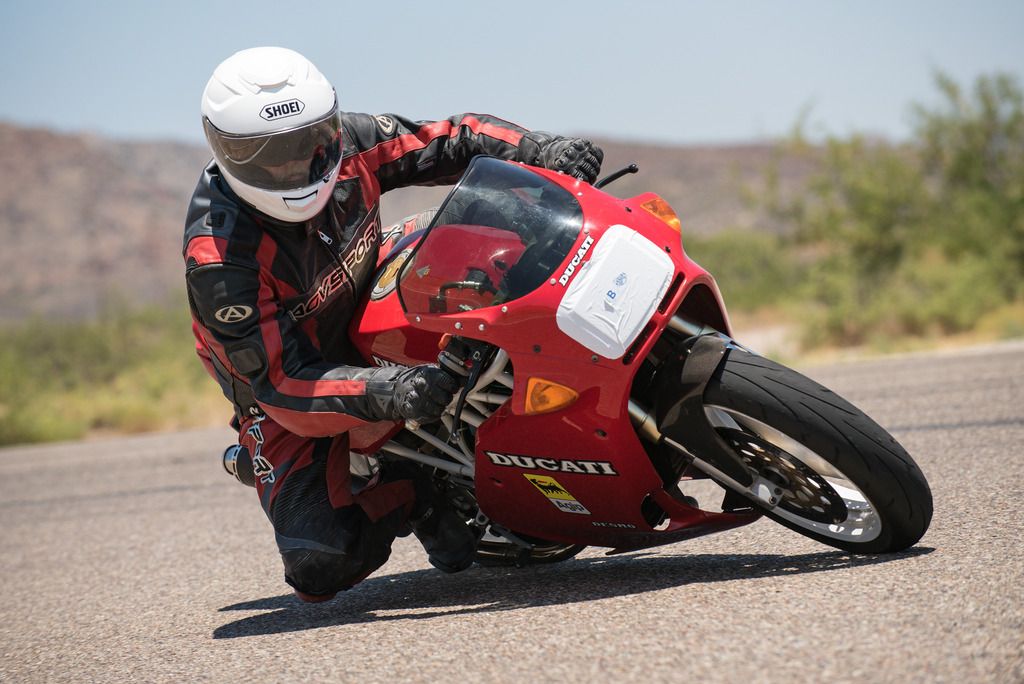 ---
1991 900SS
1968 Honda 305 Dream
I want one...

Sent from my SM-G930V using Tapatalk
Agreed - great fun!
Matt
Member
Join Date: Oct 2016
Location: Greater Salt Lake City Area, Utah, USA
Posts: 30
Man, I really itching to get another 900SS/SP. looks like you had a blast! Nice bike BTW
Member
Join Date: Feb 2017
Location: Fort Worth, TX, USA
Posts: 60
The more I see these, the more I want one.... Or a 916... OR BOTH!
---
2006 Ducati PS1000LE
2012 Moto Guzzi V7 Racer
Recently had my 92 SL on the track at Eatern Creek in Sydney, Australia for the Owners Club 40th birthday bash.. Love that bike.
---
2009 1100S MTS
1992 Superlight
Senior Member
Join Date: Dec 2007
Location: lakes region, NH, usa
Posts: 2,033
I find the Carby era supersports to be the new F1 on the track, people are surprised by how well they work and the classic look is often a hit. Not to mention they are now legal to race in vintage classes more people are discovering what good bikes they are all the time.
Nice looking bike. Looks like the skill set is still there. Nothing like a successful track day to put a smile on your face. And sore muscles for the next few days.
Quote:
lot of fun isn't it?
love the white frame bikes!
---
Chris B

1996 900 SS/SP
2016 Aprilia RSV4RF
Posting Rules

You may not post new threads

You may not post replies

You may not post attachments

You may not edit your posts

---

HTML code is Off

---