Breaking the left rear turn signal gave me the opportunity to replace the bulky lic plate bracket along with all 4 turn signals. I started looking for options, and came across several alternatives, everything from removing the whole thing and using the rear stop lights as turn signals, which is not a bad idea at all since you can go with the pretty cool led kit with clear lens (
http://www.customled.com/PRODUCTS/IN....htm#Overview)
, except for 2 reasons, I wanted them to be DOT approved AND in VA IF you have turn signals they have to be 9 inches apart. Then came the $$$ factor, there are some pretty cool and pretty expensive turn signals out there but since I was going to replace all 4 of them, the idea of spending about $500 for the lights and the lic plate bracket wasn't very appealing. Then I came across the hypermotard rear turn signals which in my opinion are pretty cool looking, DOT approved, have "almost" the same dimensions at the mount point as the original ugly squared amber turn signals AND are amazingly proportioned to the awesome 748 dimension. They just flow with the design of the bike.
Some of the high end lights seem ridiculously small.
To replace the lic plate fender I went with the TPO lic plate and turn signal brackets (
http://www.tpoparts.com/catalog/prod...bd487f73addb10
) which added up to about $90. The quality is good and fits just perfectly but I think it's a bit pricey.
Finally, to mount the signals I had to "machine" the holes through which the cables are run on both the front air intake and rear bracket mount points and cut off part of the own front signals mount base, which goes really unnoticed.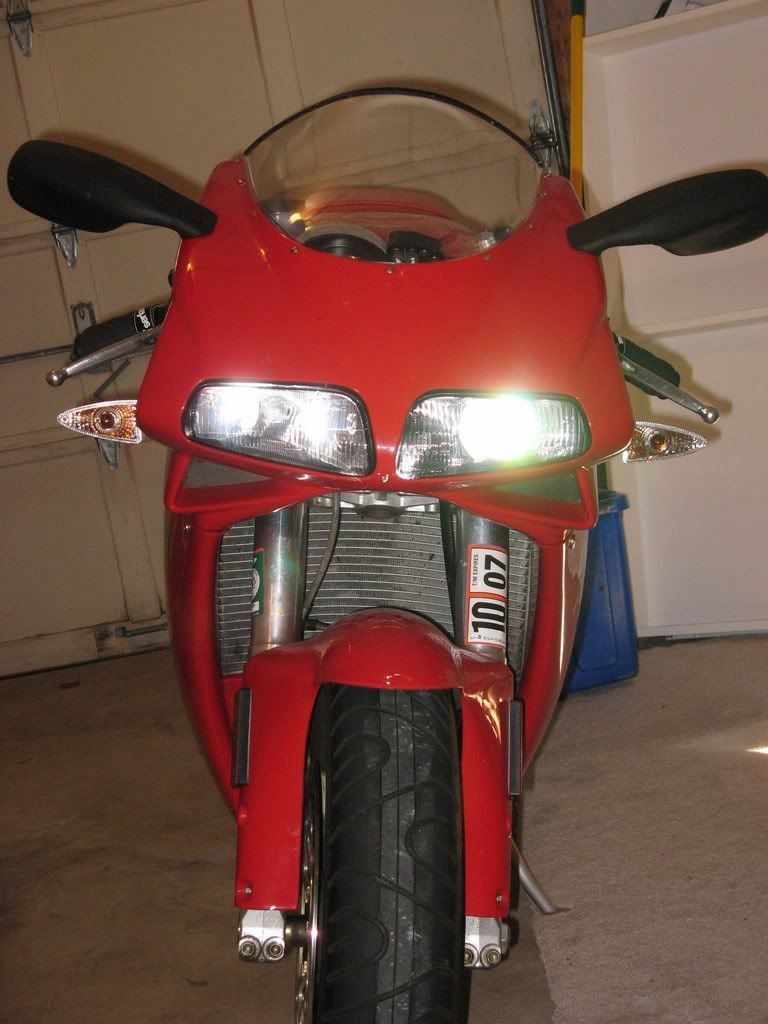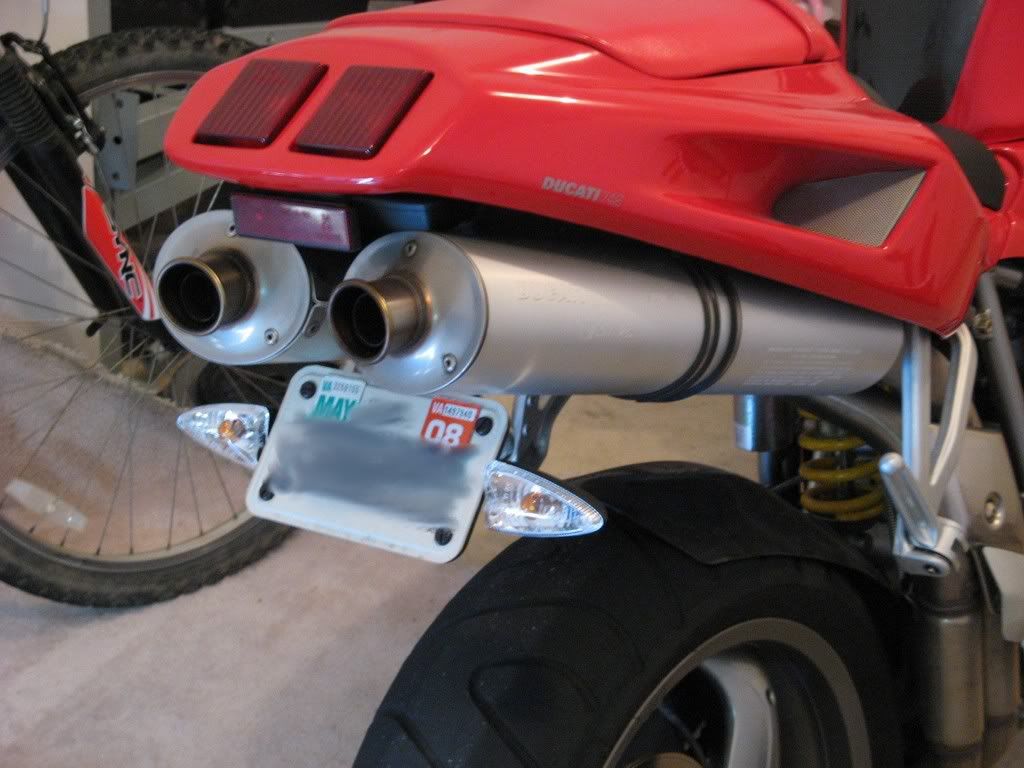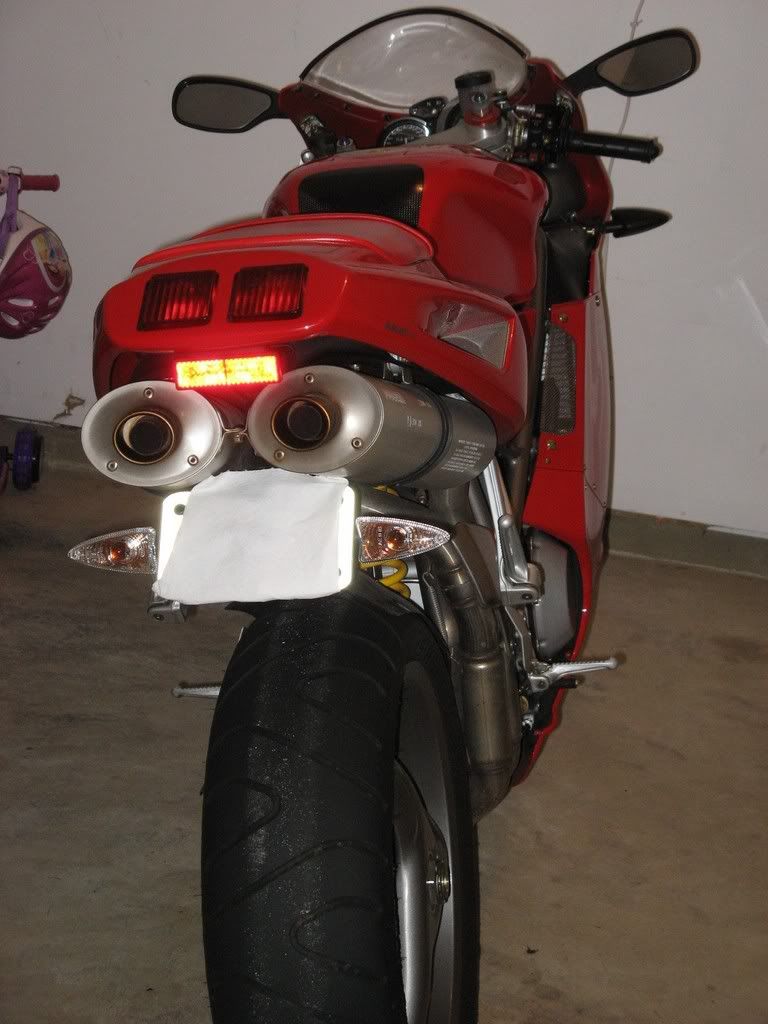 I know I know I haven't tied up the cables to hide them away but I really had to go out and ride ...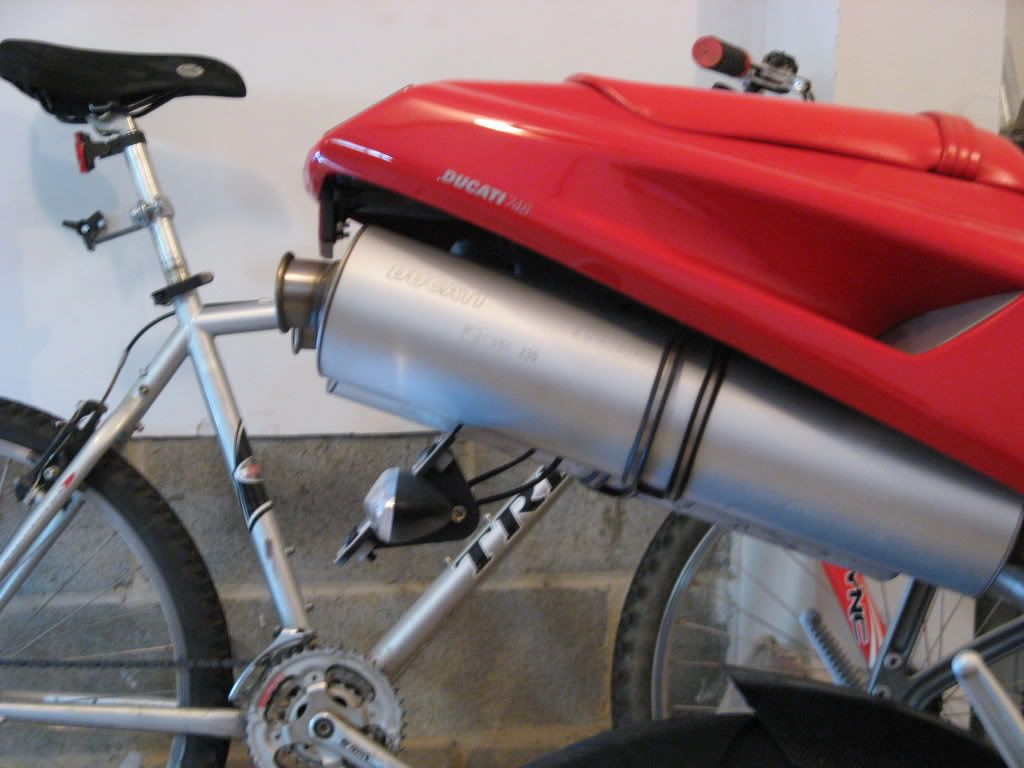 For the lic plate light I reused the original light and mounted above the pipes directly attached to the undertail plastic: