What Have You Done To Your SuperBike Today?
---
I put this thread up to see what has everyone done to their bike or bikes lately so we can get some ideas...so post up your pics, parts that are or you ordered, rides or tours...etc!
It's a great way of seeing what everyone's doing around the world!
I wil start...Today for me nothing! I am still waiting on parts to come to my door but since the holiday it's a little slow!
---
2012 848R
Just got a Brembo RCS19 in the mail for the brake. Broken mine in a track crash. Click on my blog to see pics.
Prolific Poster Award
Join Date: Sep 2004
Location: Coventry, CT, USA
Posts: 4,932
Finished wiring the main harness to the engine and tail section. Replaced the tank QD o-rings, added gas for the first time (no leaks) and then started it for the first time. Runs nice, no bad sounds from within no oil or water leaks. Flushed old coolant with distilled water and drained. Need the correct chip though. Who has a bone stock 916 chip for a 1.6M ECU they want to sell?????
---
Dan.
2001 900SSie (gone, but not forgotten)
2003 ST4s (The Truck)
1995 916 (Junk Yard Dog)
On the 1098:
Just got done raising and adjusting my Speedymoto bars for more comfort:
Wired and re-routed my Powerlet heated jacket power cables to my Shorai battery so you can't see them.
Adjusted my footpegs lower for more comfort.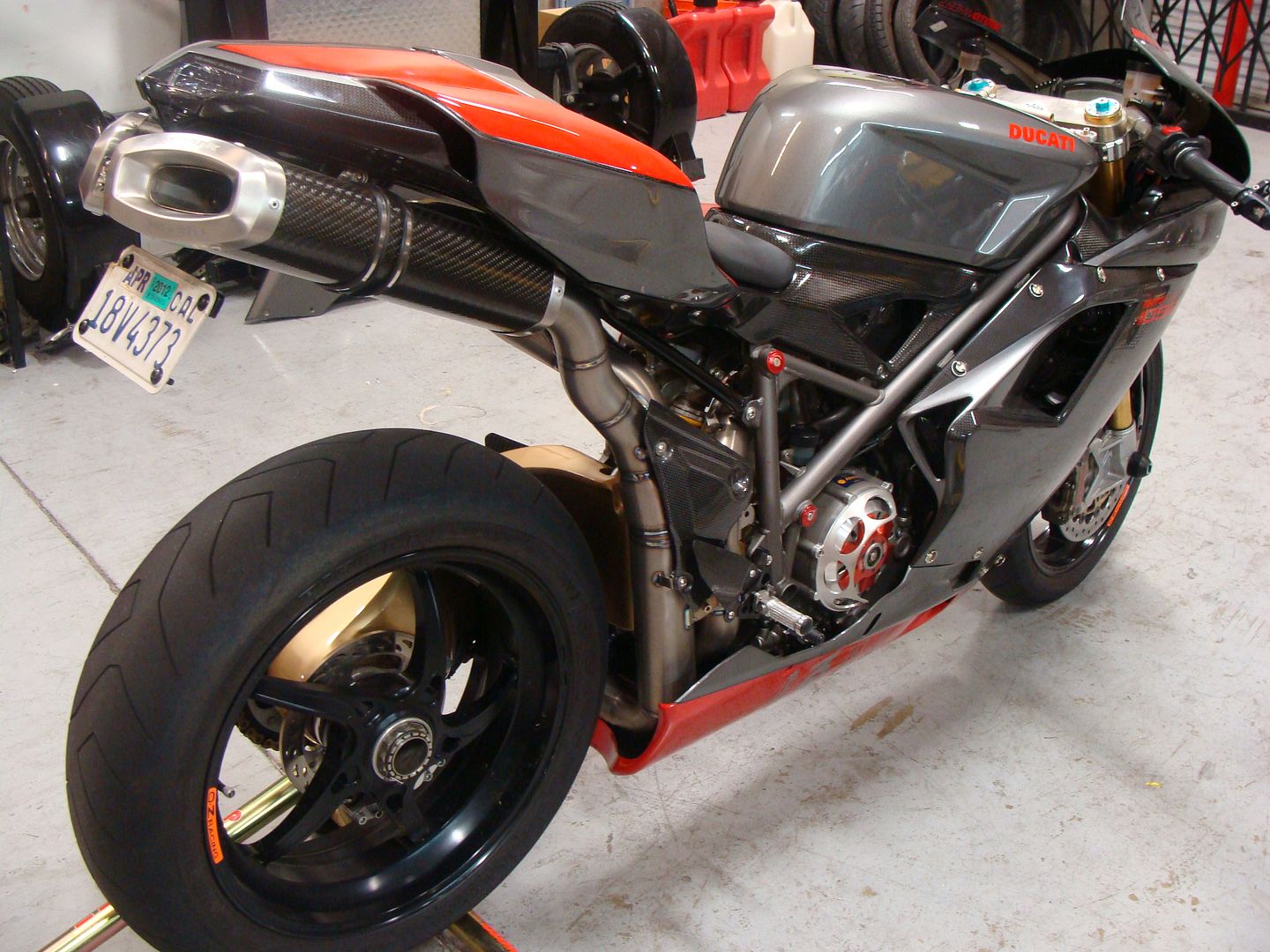 ---
Last edited by moto; Dec 29th, 2012 at

8:04 pm

.
Bike looks awesome...good stuff!
---
2012 848R
On the 999R:
Installed the CF cover and carbon rear tail for the Spark full system Exhaust.
Added a under the exhaust license plate brake light: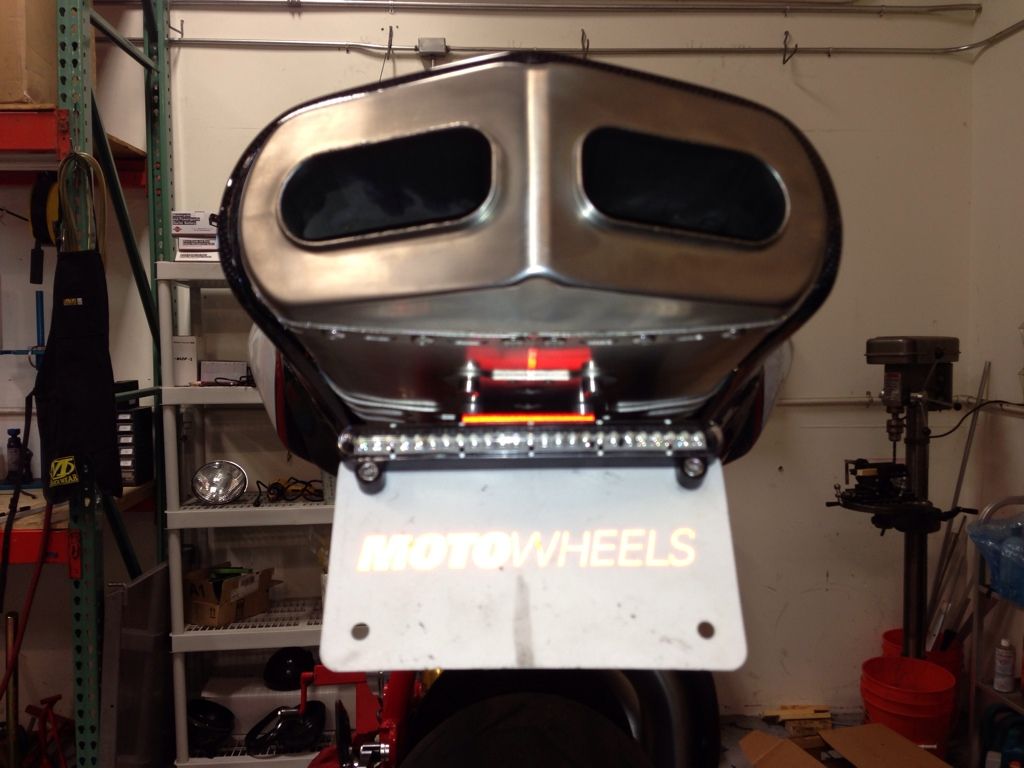 Installed OZ wheels:
Member
Join Date: Nov 2012
Location: Hansville, Washington, United States
Posts: 45
Finished putting turn signals on 996. Converting track day bike back to street.
On the 1199:
We wrapped the exhaust to keep heat off the rider: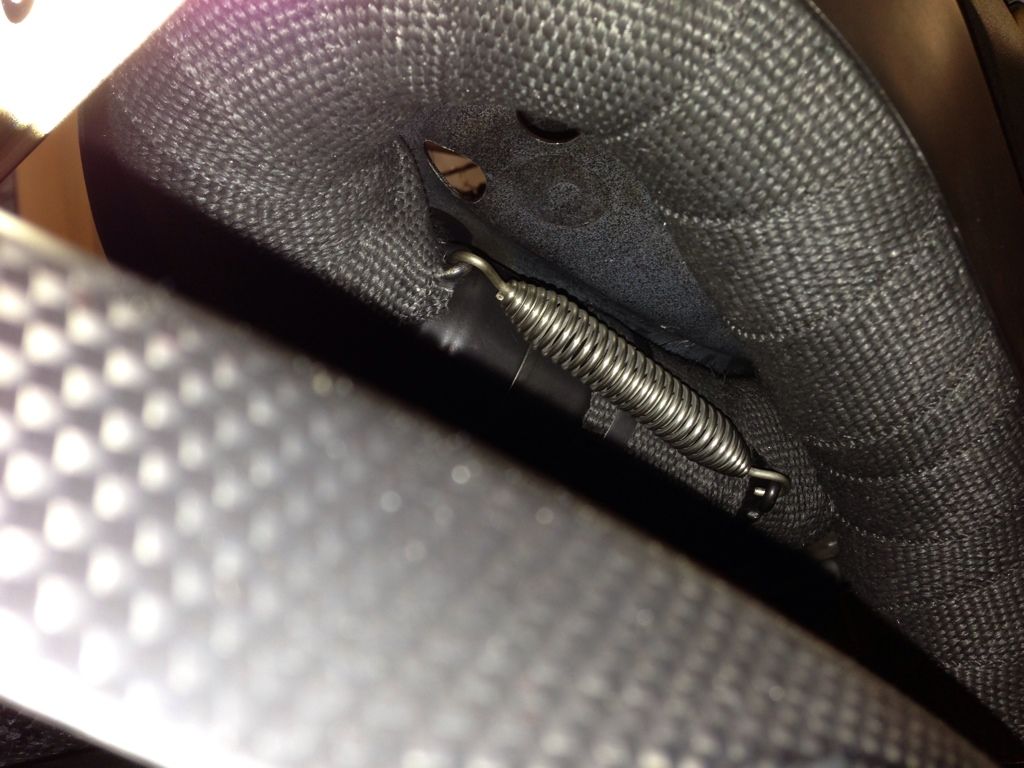 remote adjusters for our folding levers: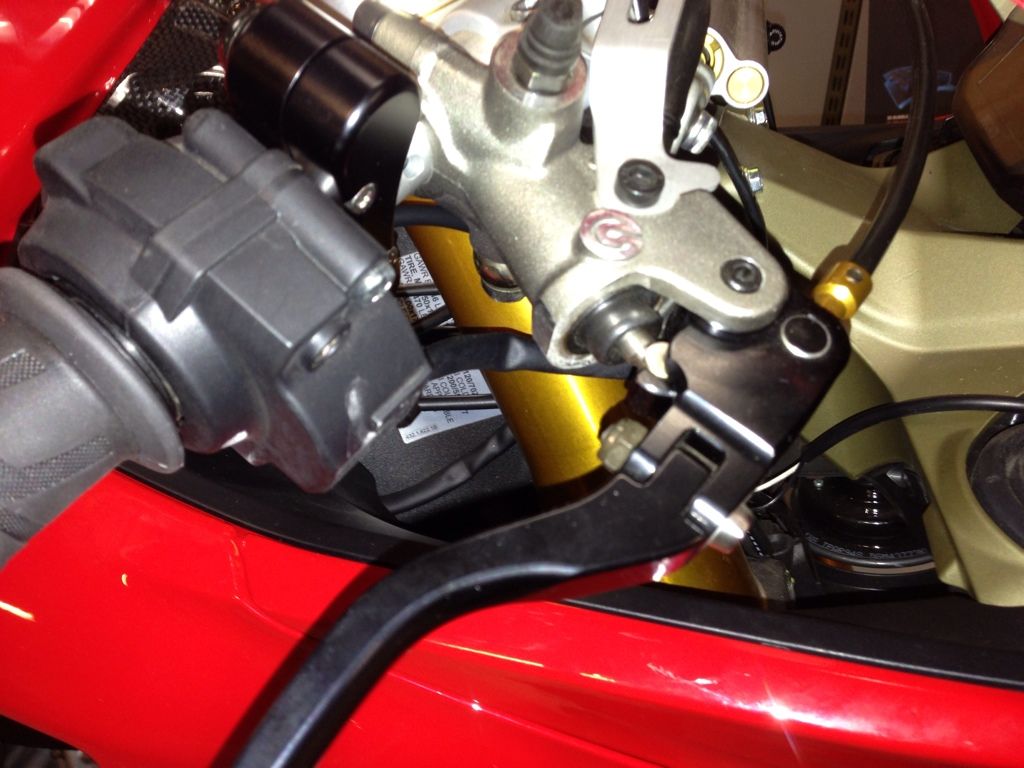 added a billet on/of switch to give us a little more room on the handlebar for other mods: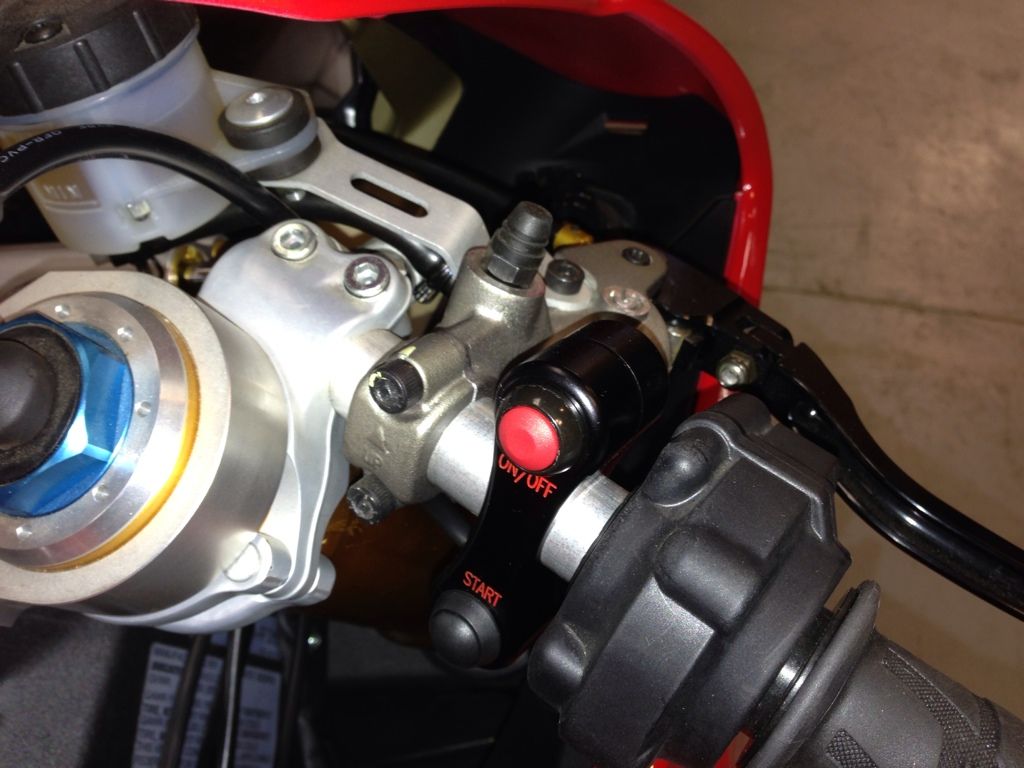 Added manual adjusters on our shock so it can be addjusted on the fly.
added matte finish BST wheels and Braketech rotors: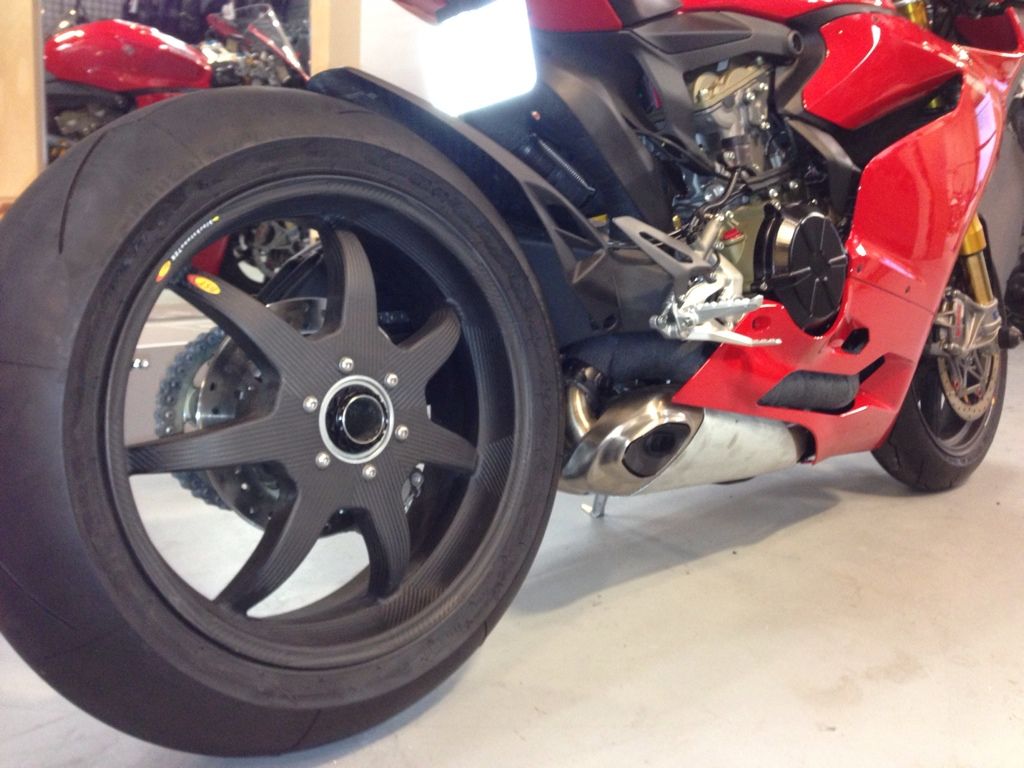 WOW! Moto you got some nice toys there! Congrats!
---
2012 848R
Senior Member
Join Date: Mar 2011
Location: Mystic, CT, United States
Posts: 4,109
Quote:
On the 1098:
Just got done raising and adjusting my Speedymoto bars for more comfort: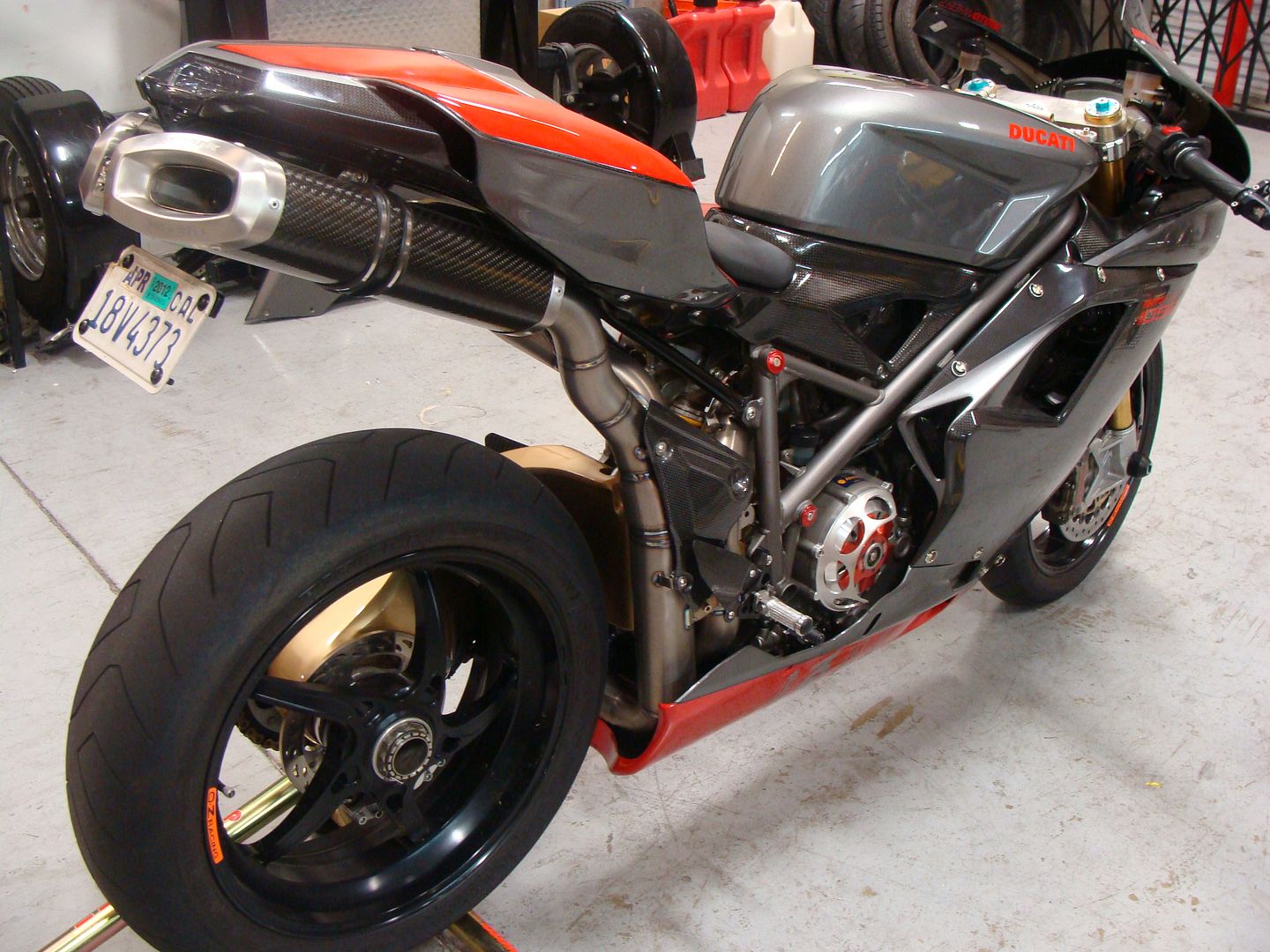 Matt... that looks fucking awesome. Love that paint job.
---
ProphetPVD
'02 748R, #0954
Posting Rules

You may not post new threads

You may not post replies

You may not post attachments

You may not edit your posts

---

HTML code is Off

---